"The elimination of patterns and core boxes by directly machining precision moulds and cores from blocks of graphite provides unprecedented opportunities for one-off or small production quantities".
It is a technique whereby moulds are directly machined out of blocks of graphite. This proves to be a very cost effective way of producing one-off or small production run castings, since it does not require the manufacture of patterns and core boxes. The benefits associated with the process include:
Reduced time to manufacture
Reduced total manufacturing costs
Improved cast tolerances ISO 8062 CT 10
Unit weight is reduced by typical 5-10% compared to sand mould technology
Reduced cost of finish machining
Appropriate surface finish
Suitable for any parts of all sizes and weights up to 1500 kg in Titanium
Opportunities for one-off and small series production
No machining allowance on back side and OD of flanges
Drawings can be revised without any cost implications
No pattern storage or maintenance costs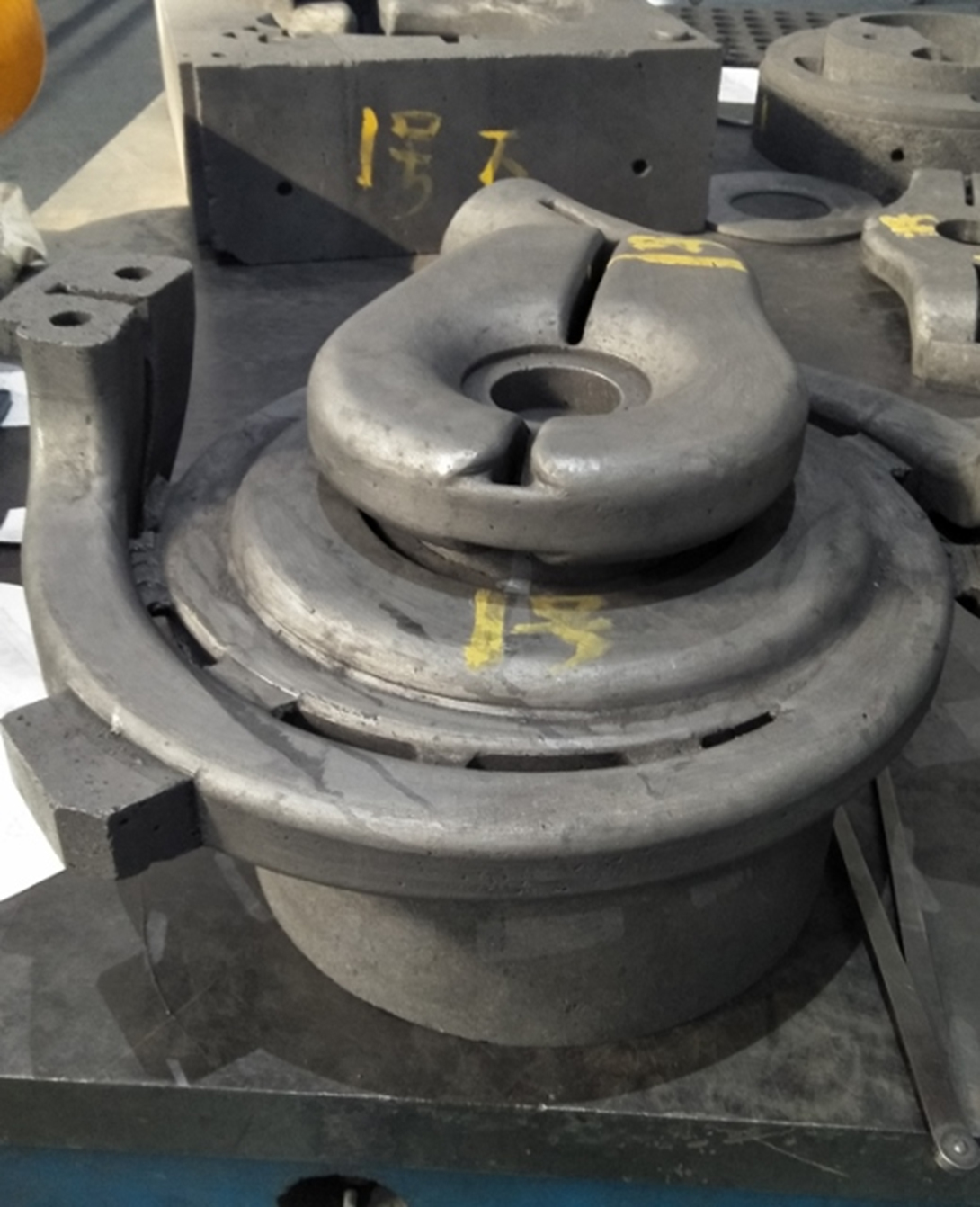 The electronic pattern technology is so accurate and cost effective that components that previously had to be manufactured by welding, may now be produced as castings at lower cost and higher integrity.