Casting applications
Chemical handling
Pumps & valves for handling of corrosive chemicals. This pump casing has a weight
of 130 kg.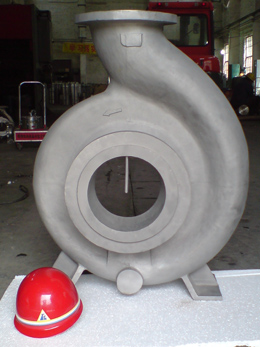 Mining industry
The mining industry is a frequent user of titanium for various purposes. Castings for Butterfly-, plug-, ball- , control- and ram piston valves have been supplied in addition to slurry pumping systems.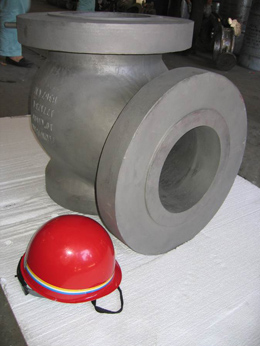 Oil & gas
The Oil & gas industry use titanium in the sea water systems mainly for the corrosion protective properties. Control- axial- deluge-, butterfly-, ram piston- check- globe-, gate-, ball and hydrant valves in addition to sprinklers in titanium are used on platforms in the North Sea, off-shelf Canada, China, Australia and Gulf of Mexico.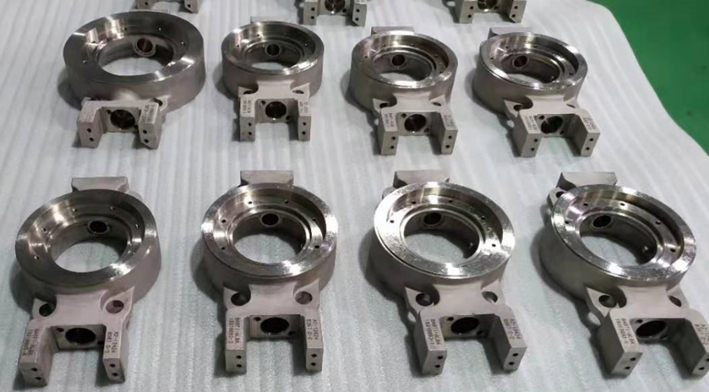 PTA Industry
Alba is the major supplier of castings to the PTA industry. We have supplied castings to the following PTA-licenses/projects; BP-Amoco, Du Pont, Technimont, Formosa, Lonza, Kohab, Samsung, Capco, Mitsui and others.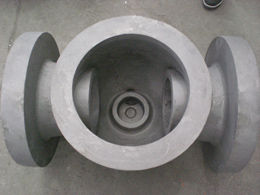 Process Control valves
ALBA has supplied the world largest titanium casting, a 30" Cl150 Globe. The cast weight was 2.750 kg.